Alex post good results in derby against VP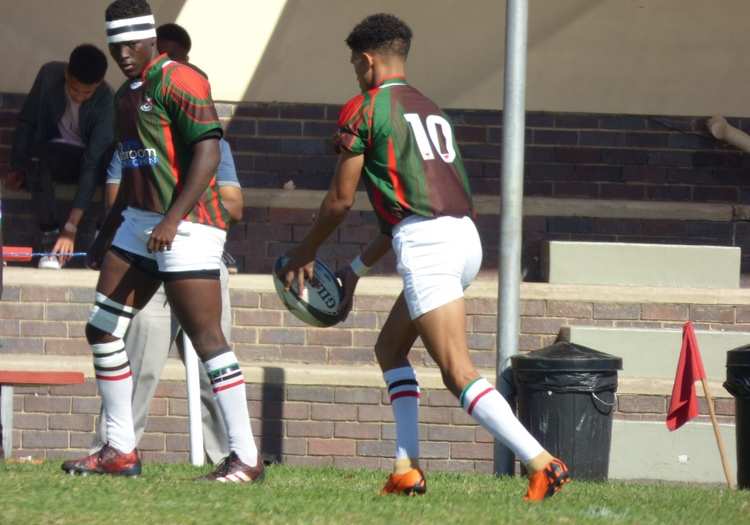 Alex hosted their biggest derby of the year against VP on Friday and Saturday. A total of 26 matches were played in a contest that included boys' and girls' hockey, netball, rugby, boys' and girls' soccer and boys' tennis. Alex's hockey teams were unmatchable with some convincing victories over the VP outfits. In the boys' matches, Alex's under 16 put six goals past the VP goalkeeper. Their under 14 side came up with three goals to lead the first half 3-0. Alex extended the lead to 4-0, but poor defending allowed VP to score 3 goals. The match ended 4-3 in Alex's favour. In a rare win, the boys' 1st team from Alex scored 5 goals against VP in another entertaining game. After a defeat to Woodridge last week, the Alex girls' 1st team bounced back with a polished 6-0 win on Saturday. The girls' 2nd team, under 16 and under 14 sides all recorded wins in their respective matches against VP.
It was end to end action in the girls' soccer events. Alex failed to convert their chances after dominating the 1st half and it was VP 1st team who scored late in the 2nd half from the only clear chance they had in the game. In the 2nd team girls match, Alex and VP played out to an exciting (0 – 0) draw.
Poor defending cost the Alex boys' 1st team as they succumbed to a 4-1 defeat. The under 15 match ended 2-2 after Alex failed to hold on to a 2-0 lead. Alex's 2nds and under 16 sides recorded good wins (3-1 and 2-1 respectively).
In the rugby contests, the Alex under 15 rugby side lost 14-5 against their VP counterparts while their 2nd team also suffered a defeat (48-20). The under 16 side continued their run of form with a fine 42-14 win, while Alex's under 14's won 34-17.
In the main feature, Alex's 1st team opened with two early tries and followed up with another to take a comfortable 21-0 lead in first half. Both teams scored tries after the break as VP narrowed the score to 28-14. Two late tries by VP was not enough as Alex wrapped up the match in an enthralling victory (33-26).
Alex pulled off a near clean sweep in their round of netball results. The under 16A and under 16B sides won 16-8 and 10-6 respectively. Under 18A team's goal shooters were in top form as they led them to a comfortable win (33-15), while the Alex under 18B ended their match with a win. Their under 14A side was the only team to lose 12-2 to VP.
In the only tennis match of the derby, the match ended in a 5-all draw. It was an awesome weekend of exciting sport, enthusiastic cheering and interschool comradery.
More photos can be viewed on our official sports Facebook page.