Alexander Road Face Off Against Victoria Park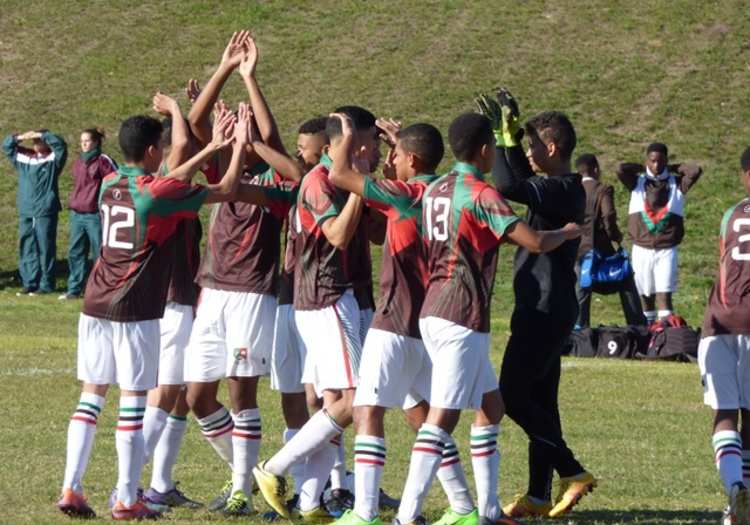 On Saturday 26 August, Alexander Road High School hosted Victoria Park for their annual winter sports derby. It is always a close contest when these two schools meet, and this derby was no different.
On the Astro Turf, the Alex girls dominated, winning all their games. Alex's first and second boys' teams lost and drew respectively, while the junior teams were more successful. The girls' soccer was an evenly matched affair, with each school clocking up a win. Alex's netball teams won all but one of their matches.
The rugby was a far closer matter. VP were victorious in all the matches, save the 1st team meeting, where Alex won by 1 point. This made it a very exciting game!
Boys' Soccer
The u15 A soccer match was keenly contested with a score-line of 2-2 but a late flurry of goals from VP in the last few minutes saw them secure a 5-2 win. The 2nd team match was also a close affair with Alex scoring from a penalty early in the game. VP came back from this setback to squeeze in a 2-1 victory. The 1st team clash saw VP take the game to Alex, who defended well in a match of high standards and good spirit from both sides. VP took a free kick with the ball being played wide. The resultant cross was securely met with a good header for VP to take a late lead in the first half. In the second half Alex changed tactic to attack more, but the VP midfield denied Alex quality possession to create many scoring opportunities and a last minute goal by VP secured them a 2-0 victory. The last game of the day was the u16A soccer match. An entertaining match saw Alex's Adnaan Safedien score a spectacular long range free kick for Alex to run out winners by this solitary goal and triumphing 1-0.