Girls Hockey in the Spar Regional Final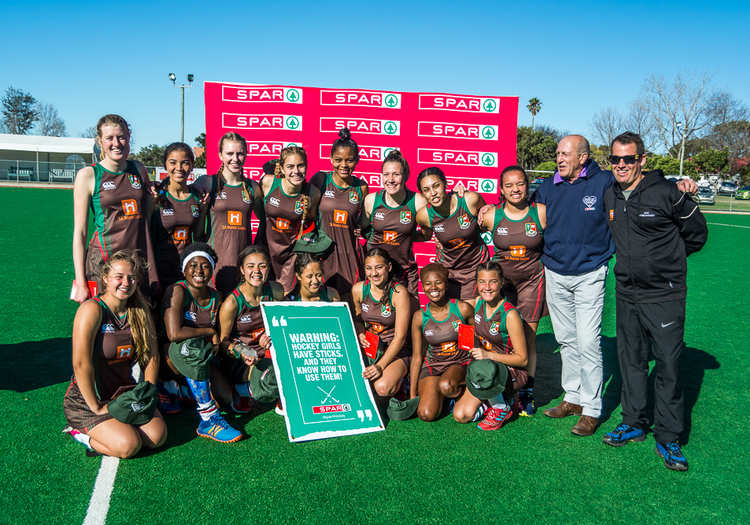 In March, our 1st team hockey girls participated in the Eastern Cape Regional Spar Hockey Challenge for the Port Elizabeth district. They won the challenge, knocking out many competitors and beating Collegiate in the final. This was a step up from last year where they were the runners up to Woodridge.
On the 11th of August, the team set out to compete in the finals, where all the respective district winners from five regions throughout the Eastern Cape played one another.
All games were 30 minutes long, which made for exciting, attacking play.
The results for the pool games were as follows:
Beat Victoria Girls 2-0
Drew to York 0-0
Lost to Hudson 0-1
Beat Kingsridge 2-0
After the pool games, Alex had 9 points and waited in anticipation for the last game to be played to see if they had made it through to the finals.
Nerves were building and it was fantastic to discover that we were once again in the situation where we had to play a tough competitor, Hudson Park, in the final. Hudson Park, from East London, had not lost a game all day.
In the final game, the girls played one of their best games yet. They made their coach proud because they played with such good spirit. They lost 0-1 to Hudson but it could not take anything away from what they achieved as a team.
The girls are to be congratulated on their behaviour on and off the field, and for their gracious play. Thanks go to the supporters and sponsors, SA Home Loans and Spar for allowing the girls to have such a memorable experience.