Music Department Run4Strings Challenge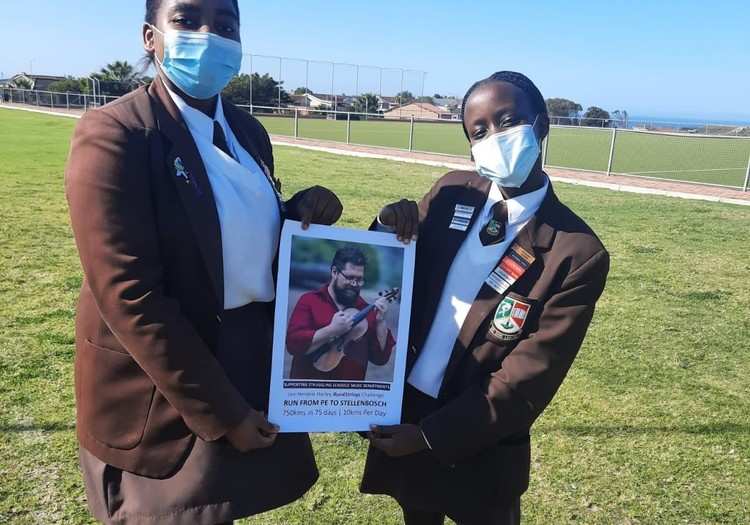 On Wednesday the 25th of August, the Alexander Road High School Music Department hosted a Charity Walk/Run around the rugby field in support of Jan-Hendrik Harley and his Run4Strings Challenge.
4 staff members, 14 music students and 12 u/16 rugby players joined us and we managed a combined 38km of walking, running or swimming.
We were able to raise R1 560 for Run4Strings and we are excited that this money will be helping music departments in underprivileged schools.