The 2018 Alex Student Leaders are...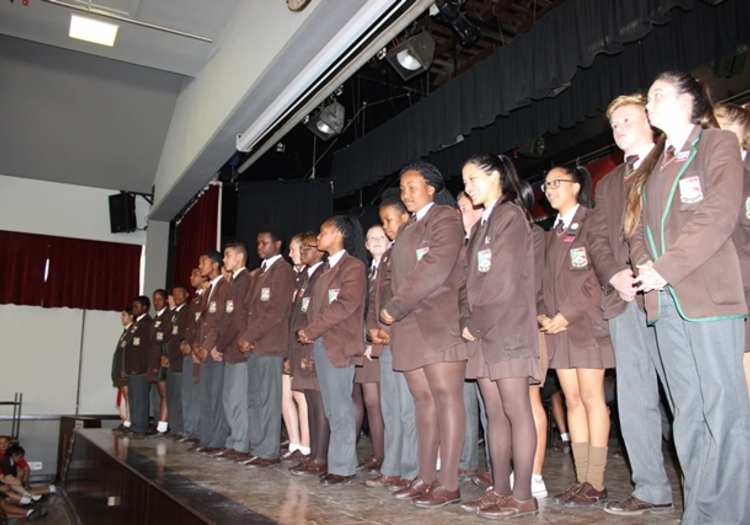 Last Friday afternoon, the Alexander Road High School 2018 Student Leaders (STUDS) were announced. Heading up the team are: Luyowanda Tanda (Deputy Head Boy), Kuhle Mangana (Deputy Head Girl), Alison Adams (Head Girl) and Luzuko Mavela (Head Boy).
The Student Leaders for 2018 are:
Mateenah Barry
Jada Botha
Joshua Branch
Megan Calder
Rebekah Calitz
Courtney Couzyn
Joshua Damons
S'phosethu Dimbaza
Nicole du Toit
Zain Forbes
Tanith Francis
Tasneem Frost
Michael Gouws
Daniel Hamilton
Maelynn Heynes
Alysa-Abby Kekana
Azola Mlamleli
Nandisa Msipa
Anathi Ndevu
Grace Njog
Thabo Nkwandla
Chadleigh Ownhouse
Lauren Palmer
John Pauls
Breyton Plaatjies
Julian Quenet
Cole Rademeyer
Shanaaz Shaw
Garth van Antwerp
Eloise van As
Cheyenne Walton
Cayla Witbooi
Congratulations to our 2018 Student Leader team.