Young Hockey Star Makes Her Mark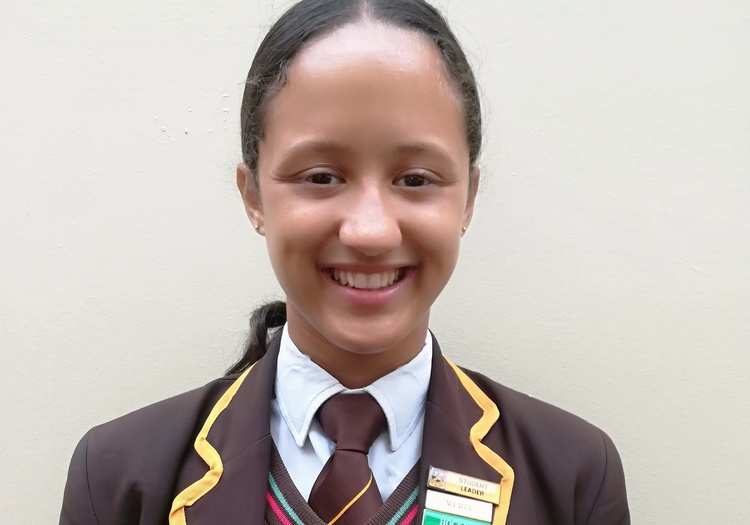 One of Alexander Road High School's rising sports stars, Kiara Meyer (Grade 12) has just set off to Stellenbosch to participate in the women's under 21 Summer Series. With some serious hard work and determination, Kiara capped her season in style, first by being included in the South African women's under 21 training camp in December 2019 and, now, with her inclusion in the final team selected to play in this prestigious international series.
Kiara has always shown the talent and the potential to be a top hockey player. However, her small stature has challenged her to push for A team selection. "It has been hard sometimes when I've had to compete against bigger, stronger girls for a place in the team. But it has placed me in a position where I realised that if I wanted to be recognised, I had to step up and push harder. It was this sort of mind-set that helped me to finally be included in the EP under 18A and EP under 21 team in 2018 and it has remained with me ever since."
Kiara started playing hockey when she was 6 years old, as a grade one learner at St George's Preparatory School, and her love for the game has grown ever since. She first represented Eastern Province at under 13 level and has continued to be selected for Eastern Province B sides in the under 14 and under 16 age groups. More recently, she was selected for the Eastern Province under 18 A team (school) and the South Africa under 17 squad in 2018. Last year, Kiara repeated her inclusion in the under 18A side, along with her national honours in under 21. 
She describes drawing her inspiration from some of the top young players. "I have always admired Toni Marks. I used to watch her train on her own when she was just included in the national women's team. I saw the amount of effort and hard work that she put in and I realised that if I was going to make it, that I needed to put in more hours of training every day. One day, Toni invited me to a training session with her. I was so surprised and overwhelmed. It was a good day." 
Kiara has now set her sights on being included in the national team at the Women's Junior Hockey World Cup taking place in 2021. When asked whether she has any advice for aspiring young sportsmen and women like her, she replied, "push yourself and don't ever give up. Sheer will and a positive attitude will determine the heights you achieve."